News
Our 2018 Workshop Project 130 Spectre HAS STARTED !!Completion Spring !! Contact Us it's available !!!
1992 Factory LHD 200tdi 130 Bare chassis nut and bolt refurb has started.
---
Shipped to USA November 2017, Now Turning Heads in Florida
Refurbished to customers specification, LHD 1992 200tdi, 100% rust free base truck sourced, high spec refurb fitted out with Air Con and The latest Exmoor Sports Bespoke Leather, Fully Sound insulated, refurbished to the highest of standards. All within 16 weeks.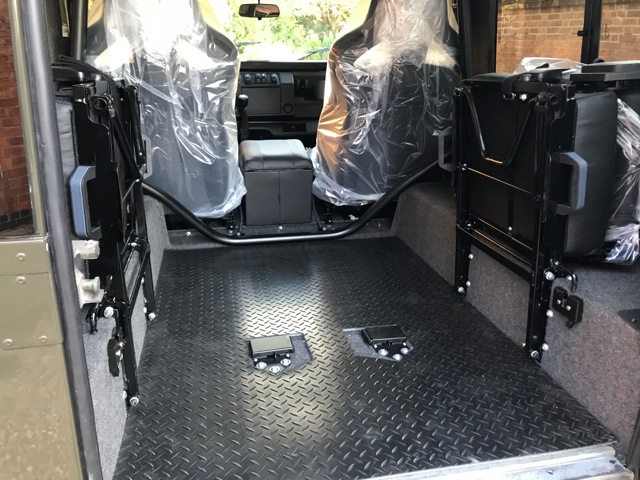 ---
WOW WOW WOW
Our Latest Discovery, this has to be one of the all time best Original Condition Finds. View Sales page for full details.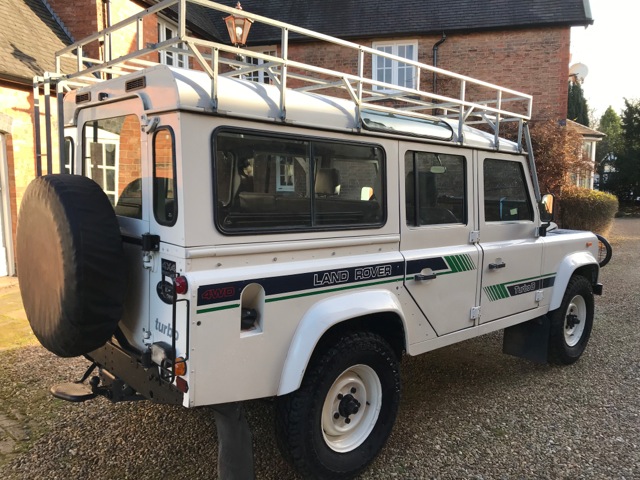 ---
Refurb
101 GS IN THIS STUNNING SHOW CONDITION could this be the best !!!!!!!!!!!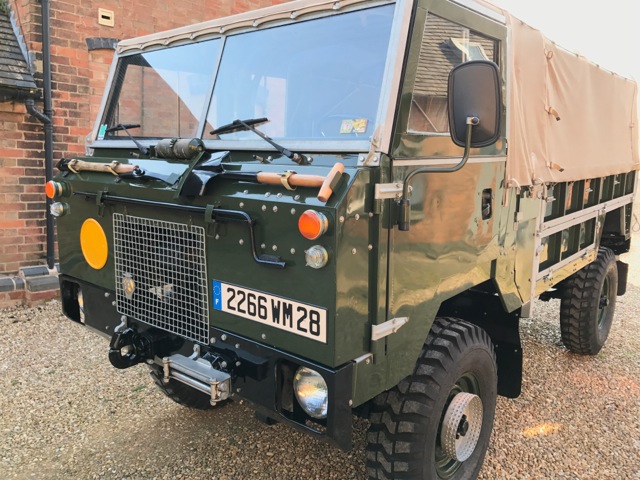 view our Sales page for full details
---
Refurbished to customers specification 2017 destination TEXAS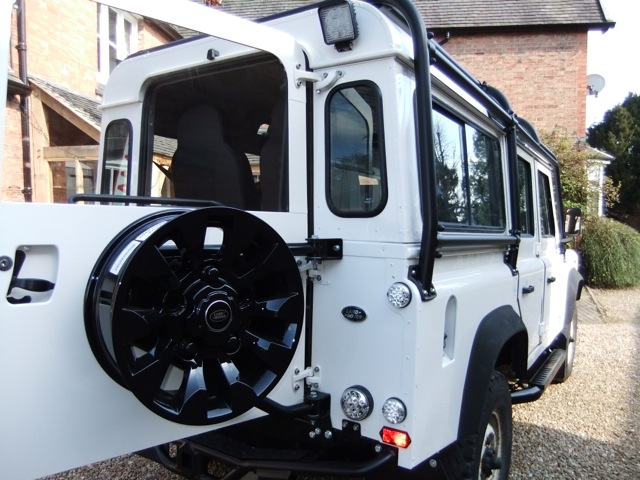 ---
Refurbished to customers specification, On route to the USA 2017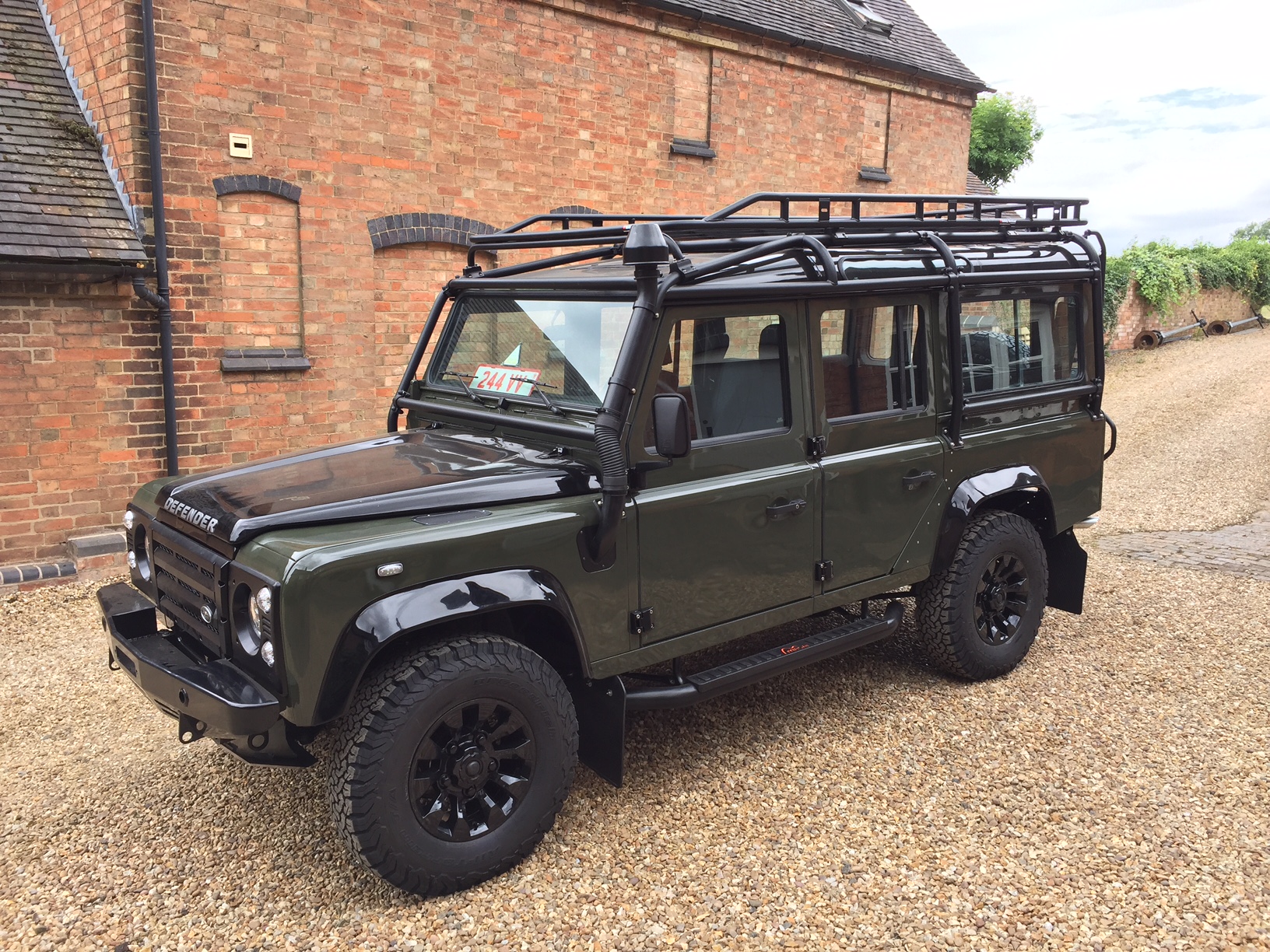 ---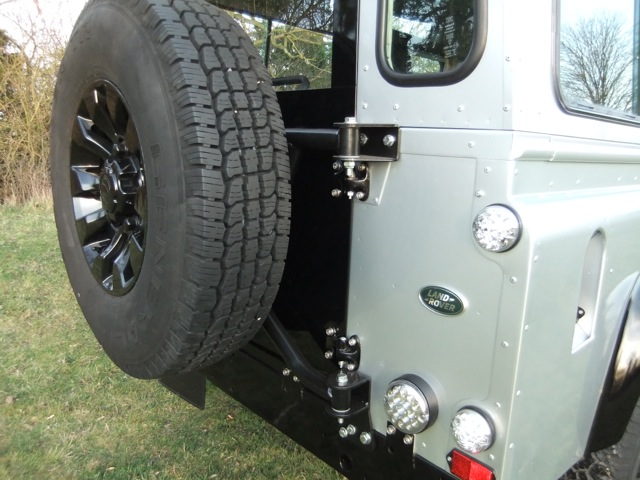 ---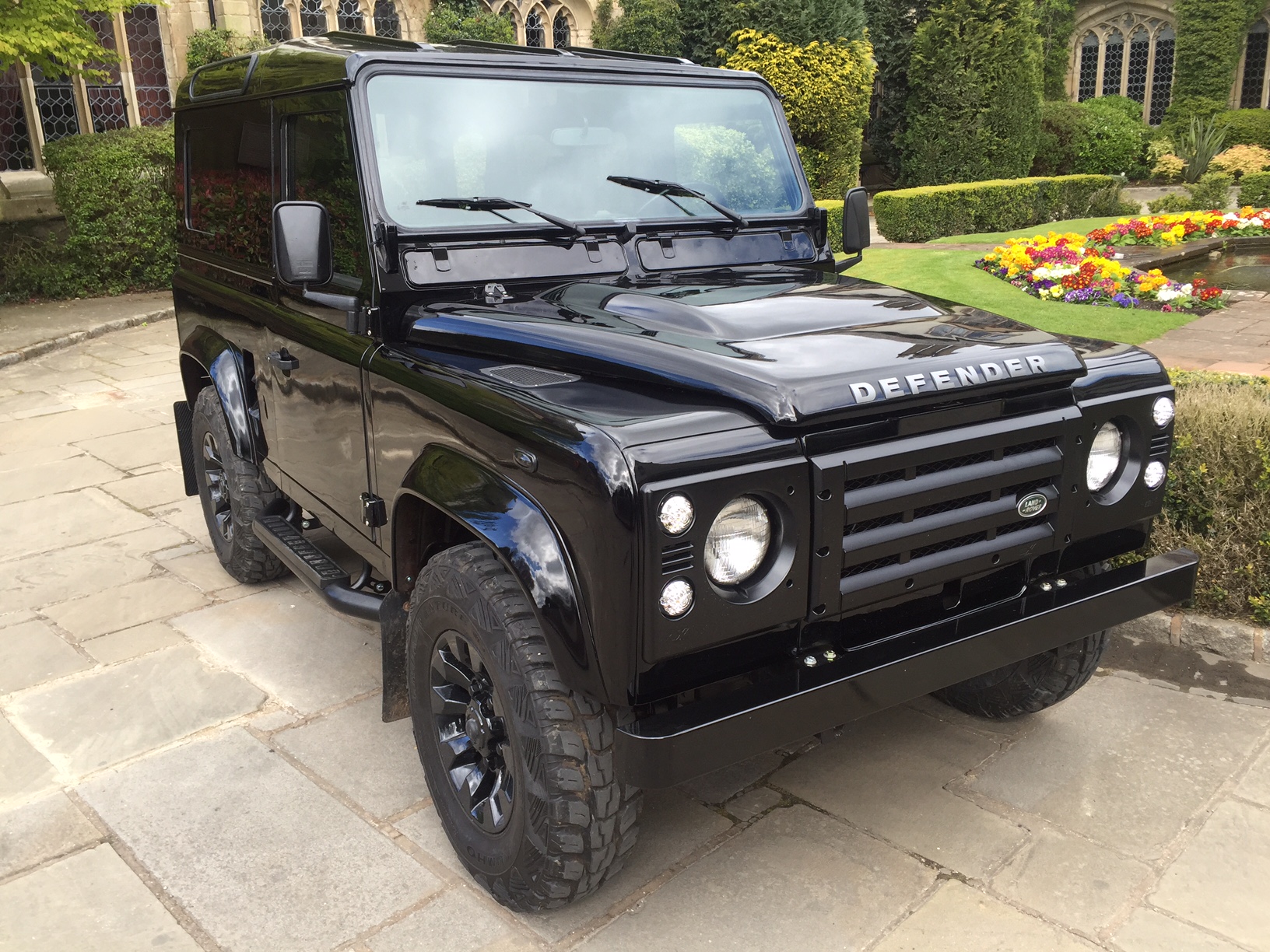 Just rolled out of our workshop after our technicians spent 300 hours creating this amazing 90 black addition!!!!!
We are happy to help you create your own ideas into one of our base Defender. Make contact today and build your dream Land Rover!!!!
---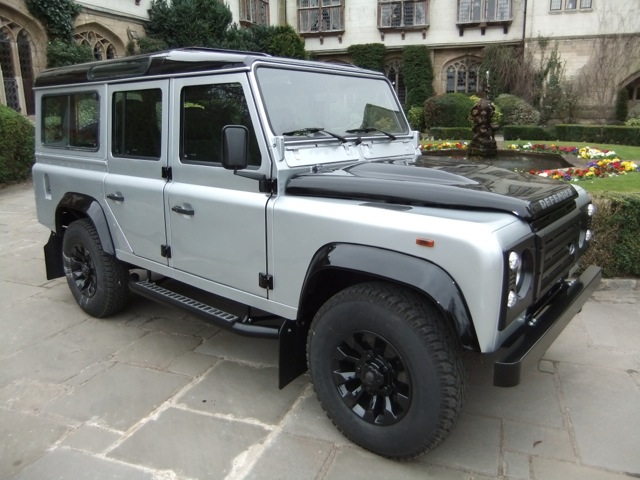 ---
Land Rover series 3 station wagon and Ex-mod 90!! On their way to New York to be handed over to their new owners by our American agent Derek, at GMR Imports, LLCgmr4x4.com
---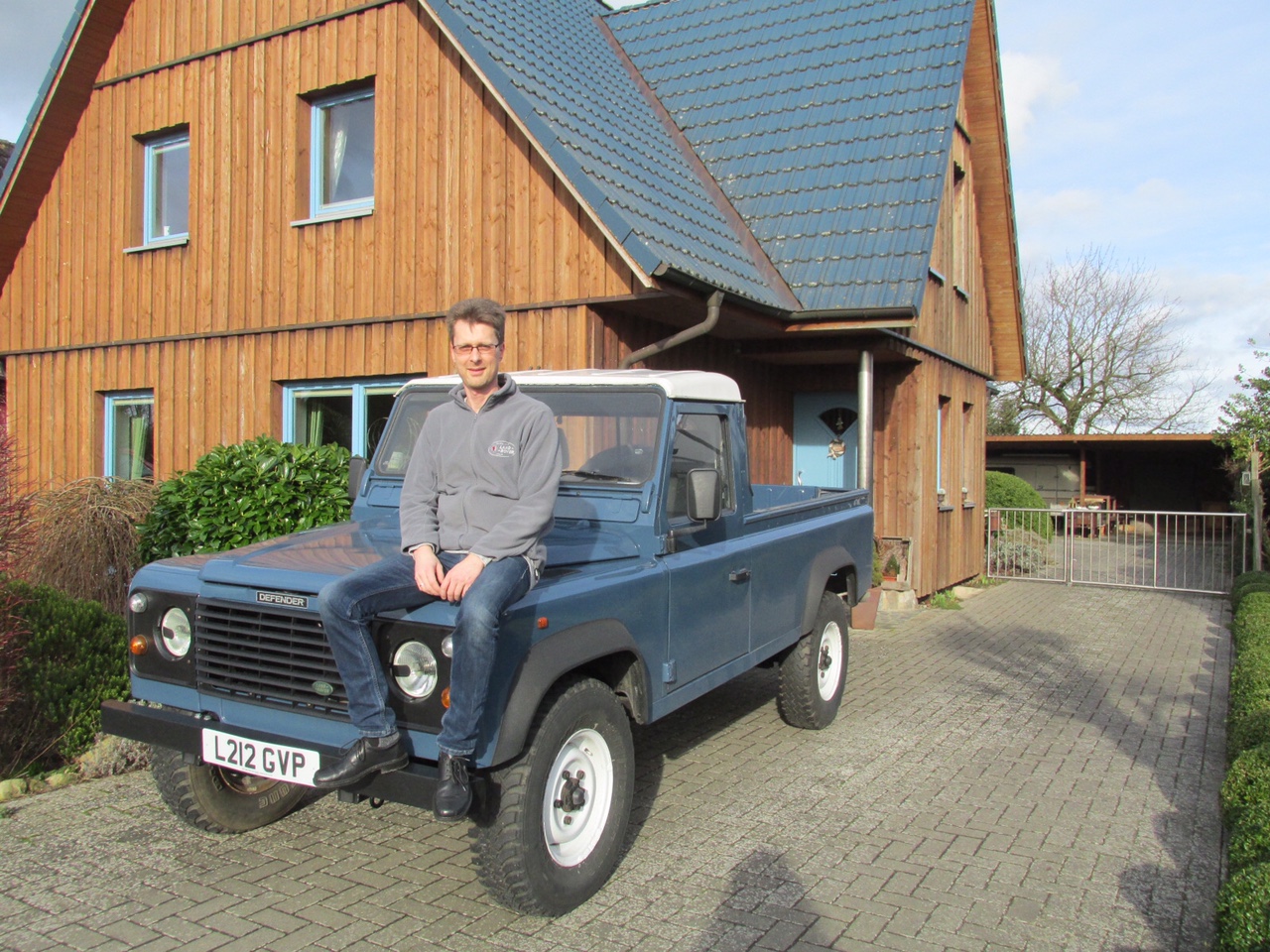 Hello! Several months I searched my dream Land Rover in Germany…a Defender 110 300tdi truck cab…colour blue if possible! It wasn`t possible to find such a vehicle. I began to search in the UK, too! And then I found it…the guys from "Manor House Automobiles" offered a very nice one. I got in a very friendly contact with Mark. We found an agreement about the price very quick…but then the problems began ;-) …how to drive a none registered Defender (legally) on its own axles to Germany? For a drive from Germany to the UK it isn`t a problem – there is a "red number-plate" for a delivery voyage, with that the vehicle is insured. But the drive from the UK to Germany wasn`t possible. What now??? "Don't worry, Mark said, we will help you to solve the problem - jump on a plane, fly to Birmingham and enjoy the journey!"
Then I was in a state of agitation!!! All what he said sounded very good. Can I trust him? I didn´t met him before!!! Today I can say: Yes, I could trust him! I didn´t meet such friendly and helpfully guys before, when I bought a car!
My wife and I took a flight from Hannover to Birmingham. At the airport Mark picked us up and then we drove to the "Manor House"! A fantastic house! I had problems to get my wife back to Germany ;-)….
With a cup of tea we had a look at the Defender. The Land Rover was in such condition as Mark described it in advance. We made the paperwork and then we met Darren (Marks business partner) and Jim (a great elder guy I will never forget ;-). These two guys brought us (and of course the Defender) to Hull, where we booked the ferry to Rotterdam in advance. Jim`s stories during driving will be unforgettable, but sorry, now it was time to say good bye to Darren and Jim.
After a very rough crossing we arrived Rotterdam 9 am next morning. We brought on the "red number-plate" and then we drove through the Netherlands. Our hearts were in our mouths!!! This passage wasn`t very legal to drive ;-) …. When we arrived in Germany we were very, very happy!!!
"Give me a message, when you are safe", Mark said.
Without any trouble we arrived the new home of the Defender in the afternoon. It was a very great journey!
Would I buy another Land Rover from these guys? Yes, of course!
Thank you very much…!
Tino & Nadine
Germany
---
Brilliant service from start to finish, they know their products inside and out, plus welcoming after service. Fabulous buying premises, no pressure either. Definately buy with confidence. These guys are genuine and sincere - hard working and hard to find people like this nowadays. If in doubt please feel free to call me 07966 535047
Hilary Cockrell
---
I bought a Defender 110 this year from the guys at the Manor House Automobiles. The Defender was exactly as described and throughout the buying process; from viewing to delivery and after-sales care, they were friendly, helpful and very accommodating - fitting in everything around what suited me - even working on Sundays and late in the evenings to provide me with excellent service.
A couple of months after buying, the Land Rover suffered a couple of faults that required warranty repair work, and the after-care service was great; with the issues being fixed within a couple of hours while I waited. I've been driving the Defender daily for several months since the warranty repair and haven't suffered any further issues at all.
Overall a very friendly, helpful and straightforward experience.
James
---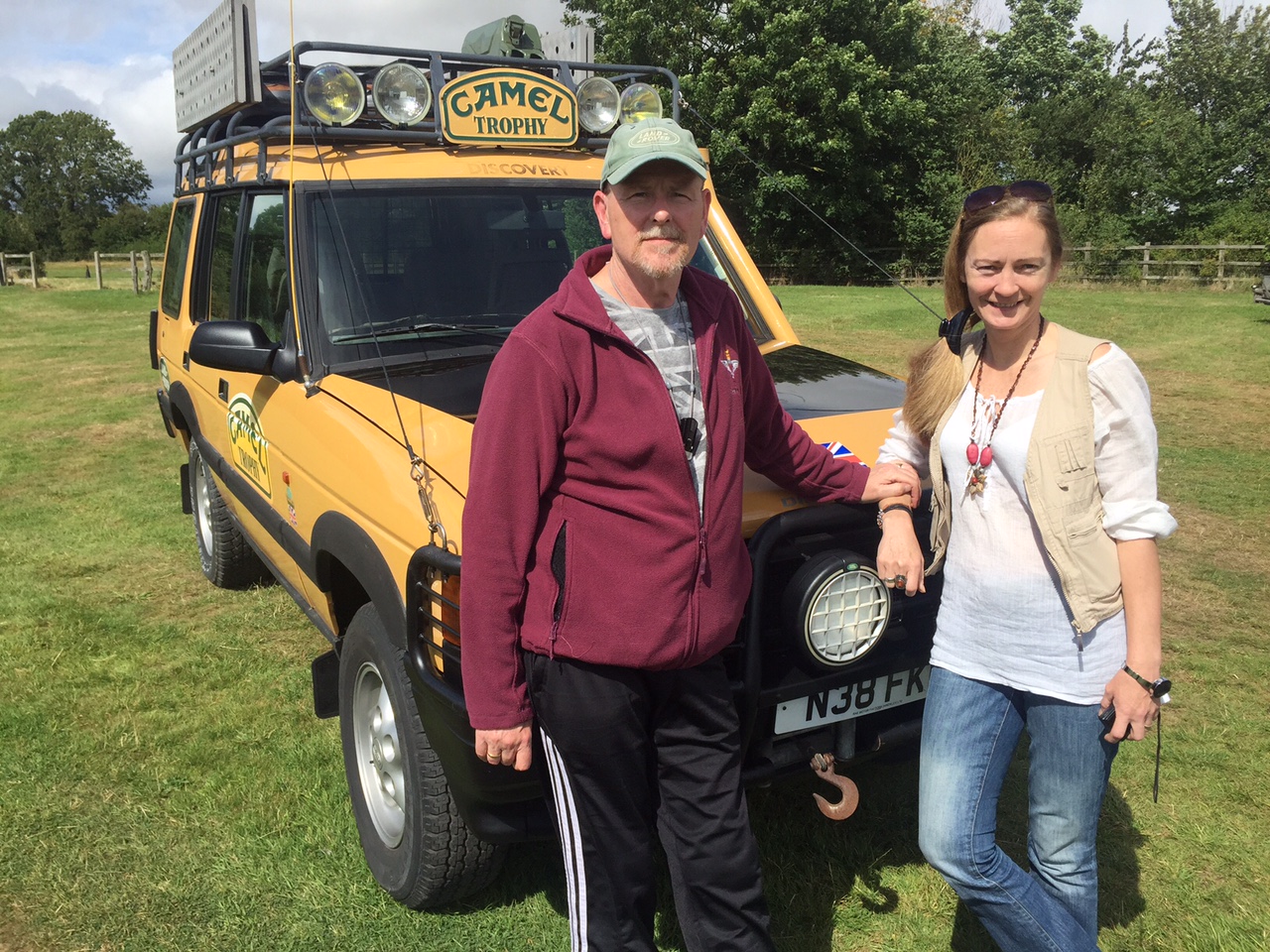 Prepared and on route to A new home in the hands of new owners. Special addition Camel Trophy Discovery, 1 of the Original 175 Built and confirmed by Land Rover. 2000 plus mile road trip has started. We are pleased to have prepared this special vehicle for such true enthusiastic owners.
---
I've always wanted a defender and when the opportunity presented itself to buy one we were excited but also nervous as we really didn't know what we were looking for.
We found Manor House autos on eBay and decided to take a chance. We had recently had a series of bad experiences with car dealerships so our expectations weren't high. How wrong we were. The guys at Manor House autos couldn't do enough for us. They took us through every detail, explained the pros and cons of defender ownership and took us on the longest test drive ever which really showed what the car could do, not just a 2 minute trip down the road like you get with most car showrooms. We weren't patronised or hassled or lied to or harassed as we've found again with dealerships which made the whole buying experience fun not a chore.
We're now the proud owners of a 9 seat defender. I love it, my wife steals it! The kids love it, our friends love it and most importantly our dogs love it!
If you're in the market for a defender I would highly recommend Manor House autos
---
We drove down to visit Mark and Darren at Manor House automobiles and spent a couple of hours looking at their stock and going for a long test drive. The entire process of buying a vehicle from them was hassle free and very easy, and Darren even delivered our Land Rover to Lincolnshire because a family illness had delayed us collecting it. I had viewed several Land Rover's at other dealers but no one came close to Darren and Mark for customer care and specialist knowledge and advice about all things 'Land Rover.' My family and our dog hope to have lots of adventures in our Landy, thanks guy's.
Mark Whitehead,
Lincoln.
---
Thanks for my steering Guard for my Defender Boys.
I've painted it the same colour as the nose of the helicopter!
ready to be installed ..
Thanks mate!
See you soon
Gae
---
Gertrude is our 18 year old Toyota Hi-ace Diesel camper-van, this is our first venture into the world ofcamper-vans. My wife and I had a small budget to purchase our mobile holiday home and Darren came up with the goods, for its age Gertrude is in excellent condition and being a Toyota mechanically it is bullet proof. It needs a little TLC but fully ready to go, we have had our first trip a weekend in the Cotswold's and had a wonderful time many more to follow. The campervan is 2 berth with a full double bed, hob & grill 12 volt electrics and mains hook up everything needed for our trips around the country. The service and help we have received off Darren is 5 star and would have no hesitation in recommending his company which mainly deals with Land Rover defenders classic cars and motorcycles.

All the best
John
---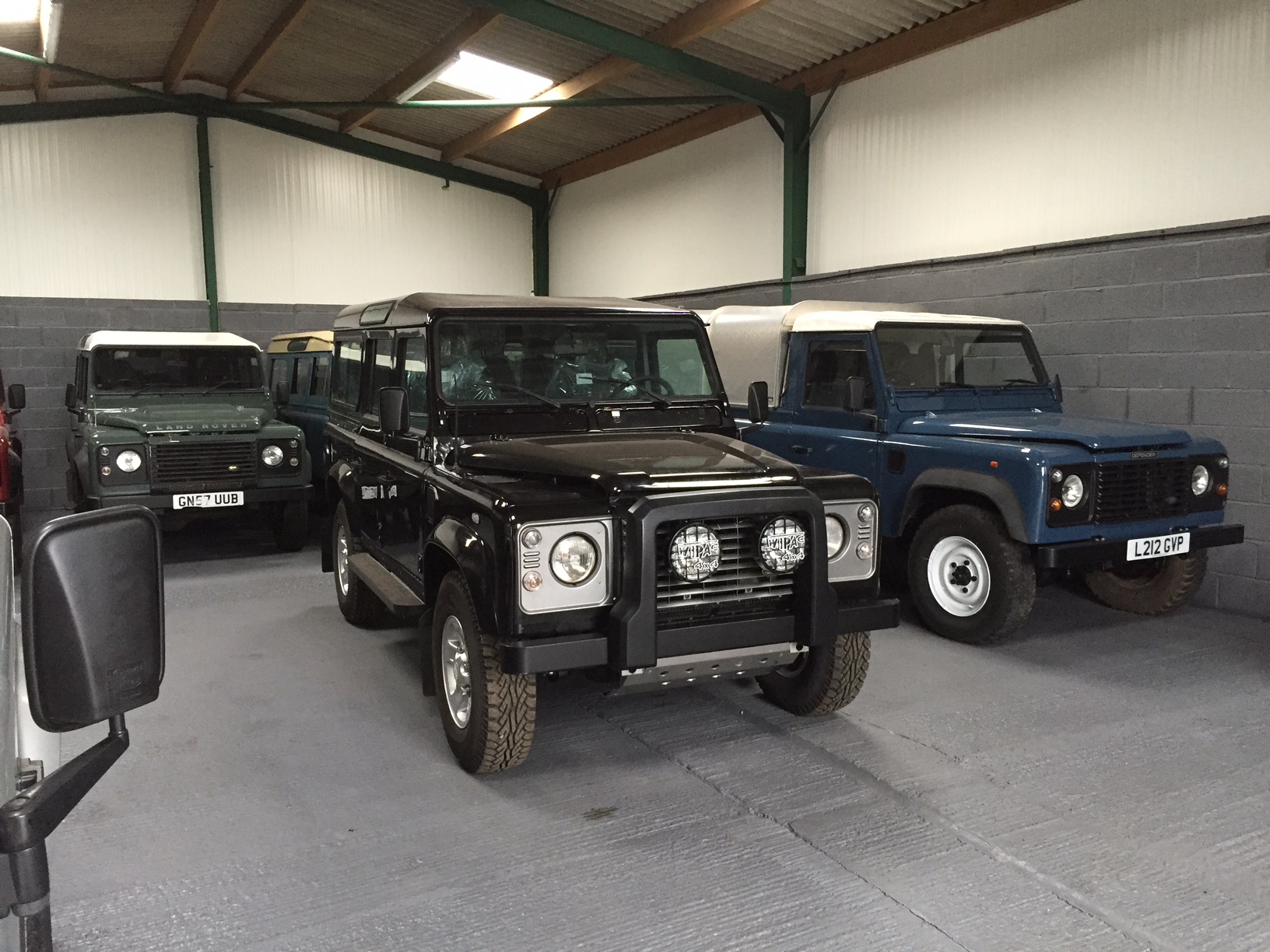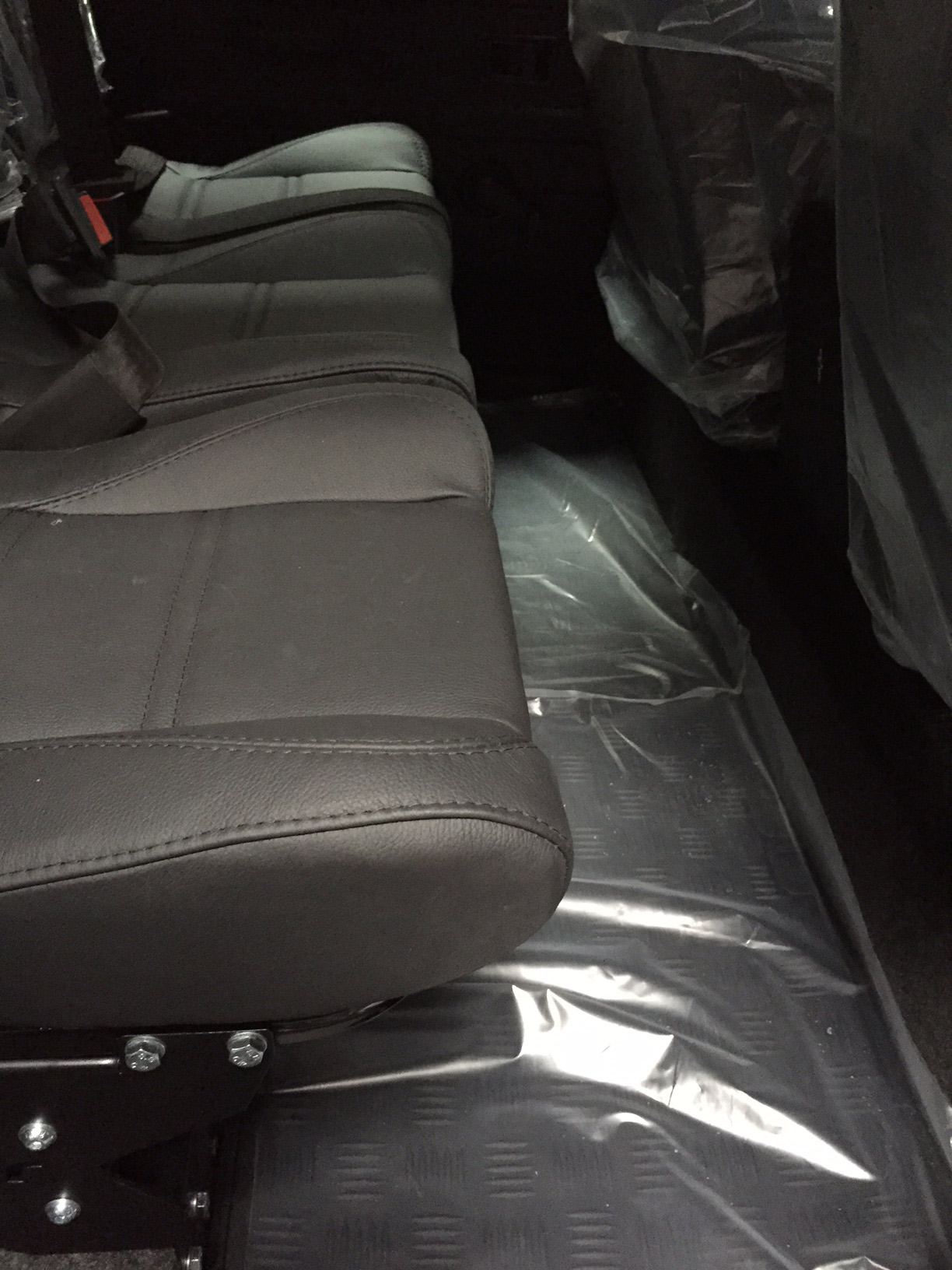 ---
---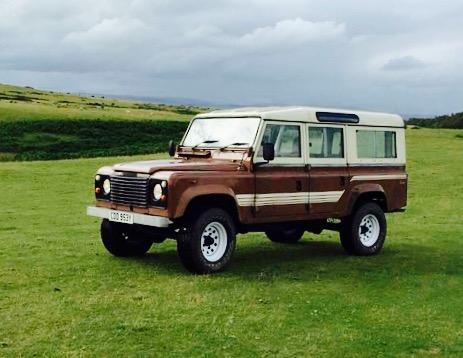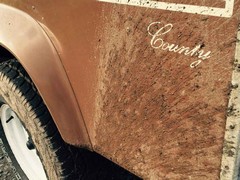 When we were looking for an affordable and reliable Defender, we found a lovely chocolate brown 110 (1983) on Ebay advertised by Manor House Automobiles.

After seeing multiple Defenders, we quickly knew this was the car for us. Mark and Darren are true enthusiasts who know their motors, and after having previously only purchased from private sellers, we felt comfortable to purchase our car from them. They also provided a 3 month warranty and have provided excellent aftercare ever since.

The day after buying the car, we set off for our holidays in the Brecon Beacons and the Land Rover performed flawlessly in the Welsh mountains. Now, half a year and many miles later, our Land Rover has definitely become a keeper and is used every day. It even featured on Pistonheads last year! (http://www.pistonheads.com/regulars/ph-carpool/land-rover-110-county-ph-carpool/33022)

We can fully recommend Manor House as a Defender specialist.

Arjan Blok
---