Racing
Goodwood Revival 2012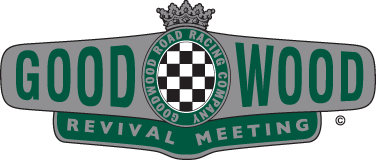 In 2012 we were invited to take part in the two part St Marry's Trophy Race at the Goodwood Revival race meeting sharing with celebrity driver Kenny Brack. Throughout the weekend's racing we were awarded 3rd place overall.
Masters Series 2009
2009 saw us return to Historic Racing again with the Masters series with our 1959 Mk 1 Austin A40, A very competitive car back in the day with the likes of Doc Shepard and hugely competitive today in their current formula. Details of the series can be found on the masters website www.themastersseries.com Back in 1993 I rescued this very car from a scrapyard in Leicester, costing me £400 with a small amount of work I used this vehicle to travel to work and back for 4 years before burning the exhaust valves out. It was then parked up in the workshop finding itself pushed further and further back and there it sat for the next 11+ years. During the summer of 2008 and winter of 2009 the car went through a full nut and bolt rebuild along with the racing upgrades to the current formula.
The vehicle runs a 1275cc MG midget engine
Full steel crank steel conrods
Lightweight forged racing pistons
Much modified cylinder head Racing camshaft
Vernier valve timing set up Formula 3 AP racing clutch + much more and many hours of preparation
Resulting in 120Bhp
Gearbox is a 1275 Midget casing running 4 speed dog box
Midget competition suspension and std disc brakes to the front
Single leaf rear springs, competition dampers and standard Midget brakes.
Along with many more mod's and specially produced components
The vehicle was completely rebuilt and prepared in our own workshops including engine build and has been developed throughout 2009.
We had a great year with the car and look forward to the 2010 season.
Dick Jacobs MGA Twin Cams
We have owned these Ex- Dick Jacobs MGA Twin Cams for over 40 years, below is a brief history of the two cars. If you have a genuine interest and would like to know more then feel free to contact us.
Dick Jacobs was the proprietor of Mill Garage, a major MG distributor at South Woodford London E18.
He was a former works driver for the MG Car Company and then became a team manager assisting other MG drivers and finally running his own cars.
In 1958 he entered an MGA Twin Cam in the 1958 RAC Tourist Trophy race at Goodwood and took third place in its class, which was its first outing , driven by Alan Foster and Tommy Bridger.
In 1959 this car was joined by another MGA Twin Cam owned by Roy Bloxham and the two cars were registered as 1MTW and 2MTW.
They were run as a two car team in the thirty two events from 1958 until the end of 1960 and were among the most successful MG racing cars of the period.
In 1960 they were entered in the RAC Tourist Trophy and again achieved a third in class with one of the cars. They are still entered as a two car team in MG Car Club / Pre 63 GT and Historic RAC Tourist Trophy events and continue to win class placements.
Ford D Series 1973 Graham Hill's Embassy Formula 1 Transporter
October 2010 we bought this Ex-Graham Hill F1 Transporter which we found rotting away in a field where it had spent the last 10 years due to a broken engine. The previous owner believed it to be Heskeths Transporter but a full DVLA search confirmed Graham Hill Racing Limited to have been the first registered owner. After a comprehensive 2.1/2 year rebuild we have reunited this back to Motor Racing as our own Historic Racing Transporter.